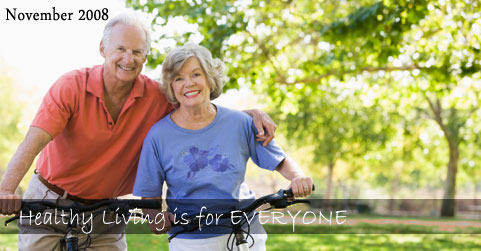 Surprisingly, Pain May Be the Cause of Arthritis?
Pain may not be a symptom of arthritis; it may actually be the cause. If we were asked to give a definition of the word "pain," we would more than likely say that it is the response, or reaction, to something physically, emotionally, or mentally unsettling. For instance, if we were to stub our toe on the corner of the sofa, we would say that the pain was the result of our toe coming into contact with an inanimate object. We would not say that the pain itself caused our toe to make contact with the sofa. According to a new study, when it comes to arthritis, our traditional approach to pain is not true. The study discloses this information based on the most common form of arthritis which is osteoarthritis.
Osteoarthritis presently affects more than 21 million people in the U.S. alone. Osteoarthritis has a stigma of being a disease for the old, probably because it deals with the wear and tear of the joints. The cartilage around the joint begins to deteriorate, resulting in pain and discomfort. The knees, hips, and fingers are among the most commonly affected joints on the body. Most individuals do not even realize that they have the disease until it has rapidly progressed. Stiffness and swelling of the joints are often noticed, followed by pain. The pain may ultimately be contributing to, and controlling, your condition.




© 2008, Synflex America, Inc.
Please unsubscribe here

Apple - Cranberry Crisp
INGREDIENTS
3 large empire, jonagold, gala, or granny smith apples, cored and sliced into 1/4" wedges
1/2 cup dried cranberries
3 tablespoons frozen apple juice concentrate, thawed
1 tablespoon granulated sugar
3/4 cup old-fashioned rolled oats
1/3 cup whole grain pastry flour
1/4 cup packed dark brown sugar
3 tablespoons chilled butter, cut into small pieces
1/8 teaspoon salt
1/8 teaspoon ground allspice
<!—googleoff: index -->
Dried fruits add a nice sweetness to baked goods while also adding the nutritional benefits of vitamins, minerals, and fiber. Besides the classic dried fruits such as prunes, figs, and apricots, look for dried cherries, blueberries, and strawberries to liven up dishes. They are all interchangeable in recipes--so use what's on hand at the time.
Directions
<!—googleon: index -->
Preheat the oven to 425°F. Coat a 9" x 9" baking dish with cooking spray.
In a large bowl, mix the apples, cranberries, apple juice concentrate, and granulated sugar. Place in the prepared baking dish.
In a medium bowl, combine the oats, flour, brown sugar, butter, salt, and allspice. Mix with your fingers to form crumbs. Sprinkle over the apple mixture.
Cover with foil and bake for 20 minutes, or until the mixture is bubbly and the apples are tender. Uncover and bake for 5 to 10 minutes, or until the topping is lightly browned. Cool on a rack for at least 10 minutes before serving.
<!—googleoff: index -->
Provided by: www.allrecipes.com